How do I Increase Revenue for my Architecture and Engineering Firm?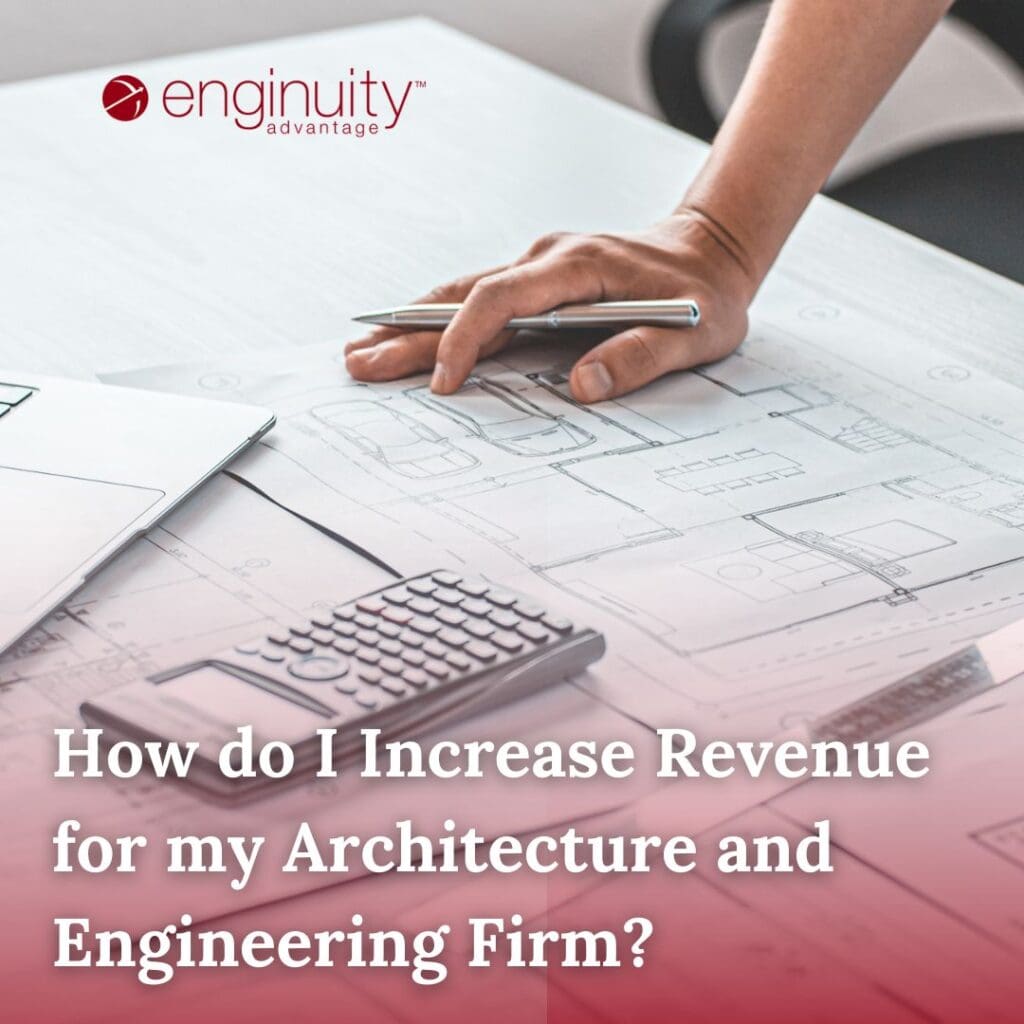 Looking to increase revenue for your architecture or engineering firm? Check out these top strategies!
Are you looking to increase the revenue for your architecture or engineering firm? If so, you are not alone! Many firms in the architecture and engineering space are looking for ways to maximize their profits and remain competitive. Fortunately, there are several strategies you can use to increase your firm's revenue. We will look at some of the top strategies for increasing revenue for architecture and engineering firms. Read on to learn more!
Offer new services
For architecture and engineering firms looking to increase their revenue, one of the best strategies is to offer new services. This strategy can be beneficial as it opens up new opportunities for architects to offer more complex services and capture larger project budgets. By increasing the range of services that architects provide, they can become more competitive and create new streams of income.
For example, some architects might specialize in a specific sector, such as green building or renewable energy. By having a specialty in a certain area, they can use their expertise to capitalize on projects in that industry and attract new clients who are looking for solutions in their field. Architects can also offer additional services such as interior design, landscape design, and urban planning.
Offering services such as 3D rendering, computer-aided design (CAD), and virtual reality tours can help architects stand out from the competition and provide added value for potential clients. Providing these services will also allow architects to charge a premium for their services since these solutions are in high demand. 
Offering new services is a great way for architecture and engineering firms to increase their revenue and stay ahead of the competition. By diversifying their services and providing added value for their clients, architects can capture larger project budgets and find success in the ever-changing marketplace.
Create a niche market
If you're looking to increase your architecture or engineering firm's revenue, one way to do so is by creating a niche market. Niche markets are specialized areas of expertise that can set you apart from the competition. To determine what niche area you should focus on, consider your own strengths and weaknesses, as well as the current marketplace trends.
Once you've identified your niche market, think about how you can tailor your services to meet the needs of this specific market. You may need to invest in specialized training for yourself and your employees to ensure that you're able to deliver quality services.
You should also think about how you can leverage your niche market to differentiate yourself from other firms. Develop a marketing strategy that emphasizes the unique features of your services and explain why customers should choose you. Highlight your success stories, and don't be afraid to reach out to potential customers and let them know about the benefits of choosing your firm.  
Expand your geographical reach
If you are looking for ways to increase revenue for your architecture or engineering firm, expanding your geographical reach could be a great option. By reaching out to new customers outside of your local area, you can open up a much wider market and access new customers who may not have considered your services before.
When expanding your geographical reach, it's important to make sure that you have the resources and capability to fulfill customer requests, as well as build relationships with local contacts in the area. It is important to thoroughly research the local area, local laws, and regulations to ensure that your business is compliant and able to operate within their parameters.
To make sure that your efforts are successful, you should also focus on marketing and advertising strategies that will reach a wider audience. Consider utilizing online marketing tactics such as pay-per-click campaigns, social media advertising, and even radio and television ads. You can also create a website specifically designed to target customers in the region or consider hiring a marketing expert who specializes in the area.
Once you have established yourself in the area, you should strive to build relationships with local professionals, organizations, and business owners. This will help you network and gain referrals for future projects in the area.
By expanding your geographical reach and properly marketing your services to potential customers outside of your local area, you can increase revenue for your architecture or engineering firm and take your business to the next level.
Increase your fees
One of the most effective ways to increase your revenue is to increase your fees. However, this can be a tricky endeavor if you're not sure how to approach it. Before increasing your fees, consider the following:
Analyze the market – Take a look at what other firms in your industry are charging for similar services. Are they charging more or less than you? Are they providing additional services that you're not? Assess the market and determine where you fit in and if there's room for growth.

Evaluate your services – Are you providing valuable services? Is the quality of your work up to par with your competitors? Are you able to meet the demands of your clients? If so, then you may have a good chance of successfully increasing your fees.

Communicate your value – Make sure that you explain why your services are worth the extra money. Explain what makes your services unique, as well as any added benefits or features that you offer.

Implement a payment plan – You may want to consider implementing a payment plan or subscription-based model that allows clients to pay a set fee each month, which could be beneficial for both parties.
Increasing your fees can be a great way to increase your revenue, but it must be done strategically in order to be successful. By analyzing the market, evaluating your services, communicating your value, and offering payment plans, you should be able to successfully raise your prices and increase your profits.
Enter the government market
If you're looking for new sources of revenue for your architecture or engineering firm, the government market can be a great option. While there is often more competition and a longer sales cycle when bidding on government contracts, there are also more opportunities to win high-value projects.
Before you can enter the government market, it's important to make sure you have the right qualifications and experience. Most government contracts require businesses to demonstrate their expertise in a certain area, and many government agencies require that firms meet certain criteria before they can qualify for contract bids. It's also important to be familiar with the bid process and how it works, as well as researching and understanding the types of contracts that are available.
Once you've determined you have the proper qualifications and experience, you'll need to develop a strategy for success in the government market. This can include building relationships with key contacts, joining industry associations, or becoming certified in certain areas. You should also look for ways to stand out from other firms competing for the same contracts, such as developing unique solutions or emphasizing quality over price.
It's important to understand the bidding process and submit bids that meet all the requirements. This includes following specific guidelines, submitting all required documents, and adhering to deadlines. You should make sure you understand the terms and conditions of any contracts you win and pay close attention to any changes in regulations or policies that could affect your business.
By taking these steps and properly preparing yourself to enter the government market, you can increase revenue for your architecture or engineering firm and take advantage of some of the biggest opportunities in the industry.
Join an association
Joining an association can be a great way to increase your architecture or engineering firm's revenue. Associations provide members with the opportunity to network with peers and expand their knowledge base. This can be beneficial when you are looking to gain exposure to potential clients and partners. Furthermore, many associations have valuable resources that you can use to enhance your services, such as industry publications, data-sharing networks, or discounts on products or services. 
When researching an association, consider the benefits that they offer, as well as their membership fees. It's important to make sure that joining an association is the right move for your business. Once you become a member, you can reap the rewards of increased exposure and resources. 
If you choose to join an association, make sure you take full advantage of the benefits it offers. Take part in the events that the association holds and attend workshops and conferences. Join committees and collaborate with other members on projects. Reach out to other members for advice and guidance. Not only will you be increasing your knowledge base but also your network. And lastly, don't forget to showcase your work! Many associations have online forums where members can post their work and get feedback from others in the field. 
By joining an association, you'll have access to many resources that can help you grow your architecture or engineering firm's revenue. Just remember to research the options thoroughly before committing, and take full advantage of all the benefits that come with being a member.
Each of these strategies can help to boost your business and provide you with more opportunities to grow. By taking the time to research and implement the best strategies for your company, you can ensure that your business is on the path to success.  
At Enginuity, we aren't afraid to go the extra mile. It is this commitment to our clients and candidates that have helped us build a global network of top engineering talent, and you can expect the same world-class experience when you partner with us to bring on more talent.