Washington State AIA Requirements for Architects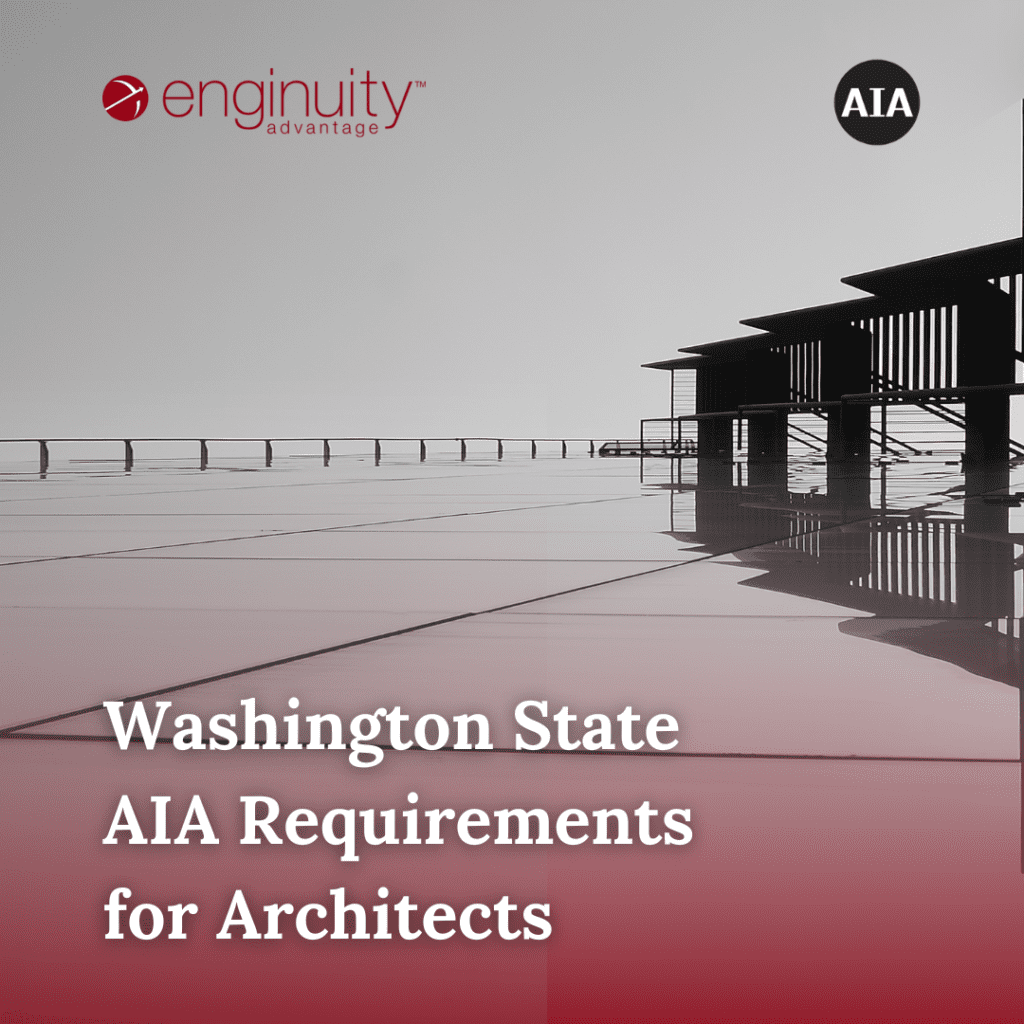 Are you an architect looking for continued education in the state of Washington?  Need the requirements?  What about a new career?  We will cover all these questions below, let's start out with what AIA is, guessing you may have heard of it before :).
What is the AIA?
The American Institute of Architects (AIA) is a professional organization dedicated to the advancement of architecture, design, and construction. It works to improve the quality of life by promoting the practice of architecture and advancing design solutions to create healthier, sustainable communities. The AIA's mission is to "advance the value of architects and their work in society while providing members with programs, services, and advocacy that enhance their professional growth and build their capacity to meet society's needs."
Founded in 1857, the AIA is the oldest and largest professional membership organization for licensed architects, emerging professionals, and allied partners in the United States. As of 2023, it had more than 96,000 members.  Headquartered in Washington, D.C., they have more than 200 chapters around the world.
The AIA is an important resource for professionals looking to become licensed architects. It provides support to current members through various initiatives, such as establishing minimum standards for licensure, advocating for regulation reform, and providing continuing education opportunities. Additionally, the AIA provides resources to help aspiring architects through its Architectural Experience Program (AXP) and Architects Professional Evaluation Service (APES) certification programs.
What is the Architectural Experience Program (AXP)?
The Architectural Experience Program (AXP) is an essential part of the process of becoming a licensed architect in Washington State. This program helps students and experienced professionals alike understand and gain the skills necessary to practice architecture professionally.
In order to complete the AXP, you must accumulate a certain number of experience hours in each of the core areas of architectural practice.
These include:
• Technical Design
• Construction Documents and Services
• Site Planning
• Building Systems
• Contract Administration
• Professional Practice
You must also gain a certain amount of "Controlled" experience hours that involve an architect overseeing a project or providing direct assistance. You must accumulate a total of 8,000 hours of experience in these areas over a period of three years or more.
Once you have accumulated your experience hours, you must submit an AXP Report to the National Council of Architectural Registration Boards (NCARB). This report should be an accurate record of your experience and should provide detailed information on the nature of your work and any supervised experience. NCARB will review your report and determine whether you have fulfilled the requirements to become a licensed architect.
What are the requirements for continuing education?
In Washington State, architects must meet continuing education requirements in order to maintain their AIA licensure. Architects must complete 18 hours of continuing education (CE) every two years. At least 12 hours of CE must be in approved Health, Safety, and Welfare topics that are directly related to the practice of architecture. The other 6 hours can be on any approved topic related to the practice of architecture. Architects must complete at least 6 hours in Accessibility/Disability Issues every three years.
Architects can find continuing education opportunities through local universities, colleges, professional associations, and online programs. It is important to keep records of all continuing education activities and certificates of completion. This will be necessary when renewing an AIA license.
The AIA also provides continuing education opportunities through its webinars, courses, seminars, and conferences. You can also find a list of pre-approved courses for continuing education on the AIA website.
It is important to note that the State of Washington has specific requirements for continuing education that are different from the AIA's requirements. Therefore, make sure you research your state's specific requirements before engaging in any continuing education activities.
How often do I need to renew my license?
In Washington State, architects are required to renew their licenses every two years. During the renewal period, all licensed architects must complete a minimum of 28 hours of approved continuing education. This includes 16 hours in health, safety, and welfare (HSW) topics and 12 hours in any applicable areas of practice.
It is important to note that all continuing education must be approved by the Washington State Department of Licensing. If you do not meet these requirements, your license may be subject to suspension or revocation. You must renew your license and submit the necessary fees before the expiration date listed on your license.
The Washington State Department of Licensing offers several ways to renew your license, including online, by mail, and in person at an official licensing office. For more information about the renewal process and any other questions regarding your AIA license in Washington State, you can visit the Washington State Department of Licensing website.
Where can I find more information about the AIA and licensure in Washington State?
The American Institute of Architects (AIA) is a professional organization for architects in the United States. If you are interested in learning more about the AIA and licensure in Washington State, there are a few key places to start.
The first place to look is the AIA's website. The AIA website provides detailed information on membership requirements, as well as resources related to state-specific laws, regulations, and resources. The AIA offers a variety of services and events for members, such as continuing education courses, conferences, and networking events.
In addition to the AIA website, the Washington State Board of Architecture and Interior Design provides additional information regarding the licensure process in Washington State. The Board's website offers information about the application process, license renewal, disciplinary actions, and continuing education requirements. It is also important to note that some licensing requirements may vary from one jurisdiction to another.
You can contact the local chapter of the AIA for assistance with specific questions related to licensure in Washington State. The local chapters offer support and guidance for current and prospective members.
Overall, the AIA and the Washington State Board of Architecture and Interior Design provide a wealth of information regarding licensure in Washington State. By taking advantage of these resources, you can ensure that you are informed about all of the necessary steps in the licensure process.
Getting employment after AIA licensure
Once you have earned your AIA licensure, it's time to start looking for employment. It is important to note that the requirements and processes vary depending on the state in which you will be practicing. In Washington State, there are several resources that you can use to help you secure employment as an architect.
The first step is to create an online presence, as well as network and connect with local architects and firms on social media outlets like LinkedIn and Twitter. Additionally, the AIA maintains a nationwide online job board where employers list job openings across the country.
In addition to online job boards, you should take advantage of the local architectural community. Attend local chapter meetings and events hosted by your local AIA chapter to network with colleagues and potential employers. You may also want to consider joining an architecture-specific organization in your area, such as the Seattle Architecture Foundation or the Washington Chapter of the American Institute of Architects (WA-AIA). These organizations offer valuable resources, such as career development seminars and workshops, which can help you further develop your skills and make connections within the industry.
Having an impressive portfolio of your work is essential for finding employment in architecture. Be sure to include all of your best projects, including sketches, models, drawings, photographs, and any other relevant information that showcases your design abilities and talents. Also, include a comprehensive list of your credentials and qualifications so potential employers can quickly assess your skills and experience.
By following these steps, you can ensure that you're well-positioned to find the right job after becoming an AIA-licensed architect in Washington State.  If you are a talented engineering professional looking to grow your career, Enginuity Advantage can help you find your ideal position and achieve your career goals. Partner with our recruiting professionals today to take your job search to the next level.