What do architects look for in a job?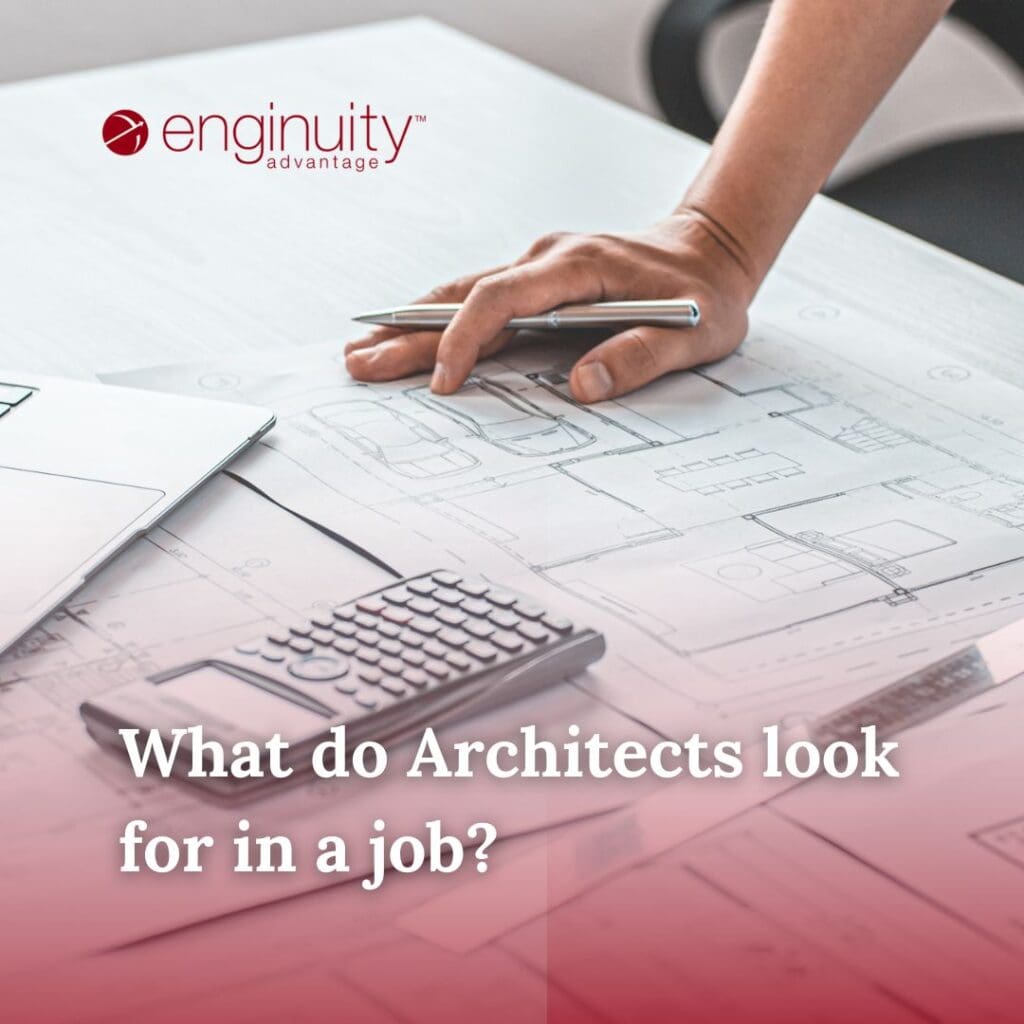 What do architects look for in a job?
As an architect, knowing what you are looking for in a job is important. Whether you are a student just starting in your career or an experienced architect seeking a new opportunity, there are certain qualities and characteristics that you should be on the lookout for in any potential architect job. We will explore the qualities and characteristics architects look for in a job to help you find the right fit for your career or company.
A challenging project
For architects, a challenging project is an opportunity to take their skills and creativity to the next level. It's the kind of project that pushes them to think outside the box, find innovative solutions, and develop something entirely new. A challenging project can be anything from a large commercial project to a small residential remodel.
Architects need to understand the context of the project to create something that fits the existing environment. They should also have a good eye for detail and be willing to go the extra mile to make sure their design meets their client's expectations. Architects should also be open to collaborating with other professionals, such as engineers, interior designers, and builders.
With a keen eye for design and creativity, architects must understand the importance of deadlines, budget constraints, building codes, and safety regulations. Staying on top of these aspects while delivering a beautiful and functional design is key to any successful project.
A challenging project should allow an architect to learn and grow professionally. It's a chance for them to hone their skills, develop new ones, and improve their craft. As such, architects need to seek out challenging projects that will stretch their abilities and push them further than ever before.
An inspiring location
For architects, the location of a job is as important as the project itself. A stimulating and creative environment can be just as essential to an architect's success as the quality of the project they're working on. Architects look for places with diverse and interesting people, architecture, and scenery that can be an ongoing source of inspiration. They also seek out a place where they can see their work taking tangible shape in the physical world to gain an appreciation for their work's impact on the lives of people there. Locations that provide such inspiration often include historic city centers, vibrant seaside towns, or quaint rural villages.
It's not just the aesthetics that matter – a great location should also offer amenities and access to resources necessary to complete a project. Architects seek out cities with strong art, culture, and design scenes where they can easily connect with other professionals in their field, network, and find potential collaborations. Architects need to find a job location that offers them peace and tranquility, whether a city center with easy access to parks and recreational areas or a more rural area that's removed from the hustle and bustle of daily life.
A supportive team
A supportive team is one of the most important things architects look for in a job. Having a strong and encouraging support system is essential to help architects succeed in their work. A supportive team can provide guidance, feedback, and resources that an architect may need throughout the project. They can help identify potential problems, suggest solutions, and brainstorm ideas. They can also provide a network of peers and mentors who can lend an ear when needed. Working together as a team is essential for any successful project, and it is something that architects should look for in any job they take on.
The opportunity to learn and grow
For many architects, the opportunity to expand their knowledge and enhance their skillset is an important part of the job. Architects look for jobs that allow them to learn new techniques and technologies and stay up-to-date on current trends in the industry. Architects can stay current in their field and remain competitive in the job market through continuing education courses, seminars, and other professional development activities. Many architects also look for jobs with mentorship opportunities to further develop their skills under the guidance of experienced professionals. This can be an excellent way for aspiring architects to gain valuable insight into the profession and build relationships with experienced professionals. Taking on challenging projects can be a great way for architects to gain hands-on experience and hone their skills. Working on a difficult project is often seen as a great opportunity for learning, growth, and career advancement.
Architects are highly skilled professionals who can transform buildings, cities, and landscapes into something beautiful and meaningful. The right job for an architect provides a challenging project, an inspiring location, a supportive team, and the opportunity to learn and grow. Finding this kind of job takes effort, but finding the perfect position is possible with dedication and a clear understanding of what you want. Ultimately, the key to success as an architect is finding the right job that allows you to make a difference.