AIA Conference on Architecture 2023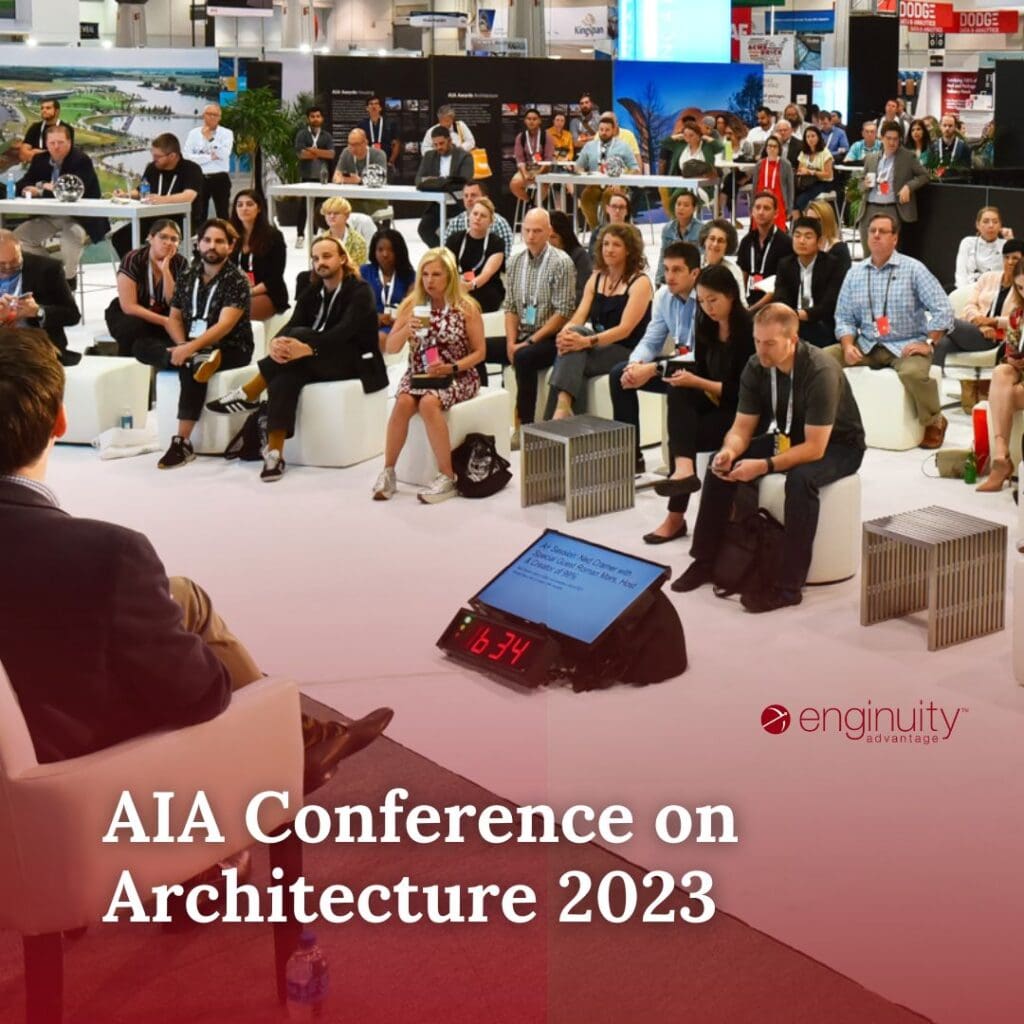 In the ever-evolving field of architecture, continuing education, networking, and inspiration are crucial for success. Look no further than the AIA Conference on Architecture 2023 (A'23).  This year this transformative experience took place in San Francisco. Let's talk about the key aspects of A'23, and introduce you to an exciting opportunity with our recruiting firm.
Master New Skills at A'23
The AIA Conference is known for its top-tier learning opportunities. As the designed world grows more complex, A'23 delivers the path forward. Renowned architects, designers, building product manufacturers, and allied professionals deliver best-in-class Continuing Education (CE).  With A'23, you can fulfill your HSW, GBCI, RIBA & AIA Learning Units (LUs) for the year while gaining new insights and strategies to apply in your career.
Meet the Industry at the Architecture Expo
One of the top attractions of A'23 was the Architecture Expo. This bustling hub for the Architecture, Engineering, and Construction (AEC) industry is packed with over 500 brands, thousands of experts, and the newest products and materials. The Expo offers the chance to discover pioneering project solutions you won't find anywhere else.
San Francisco's Best Architecture
In addition to the conference itself, A'23 attendees had the unique opportunity to explore San Francisco's architectural landscape. From historical landmarks to new builds, award-winning structures to tech giant headquarters, these architect-led tours offered an in-depth look at the city's skyline and the urban fabric of the neighborhoods and communities.
Bold Ideas with Keynote Speakers
A'23 hosted some of today's most influential practitioners and leading voices that are changing the world and our work. The conference's keynote speakers offered a chance to explore bold ideas and gain inspiration for your own practice.
Experience Sustainable San Francisco
As one of the most sustainable, design-forward cities in the world, San Francisco was more than just a host city for A'23. It's a vibrant example of sustainable design in action. A'23 attendees learned more about sustainability practices directly from one of the world's leading cities in the area.
Health, Wellness, and Safety at A'23
A'23 went beyond the professional aspects of the AEC industry, prioritizing attendee health and wellness. Self-care routines and wellness practices were encouraged as part of the A'23 experience. Additionally, A'23 provided safety tips to ensure a secure and enjoyable experience for all attendees.
As a recruiting firm specializing in the AEC industry, we understand the importance of opportunities like A'23. We also know the value of finding the right fit for your career ambitions. If you attended A'23 and looking to explore new professional opportunities, we invite you to connect with us.