4 Tips To Make Engineers Job Ready: The Ultimate Guide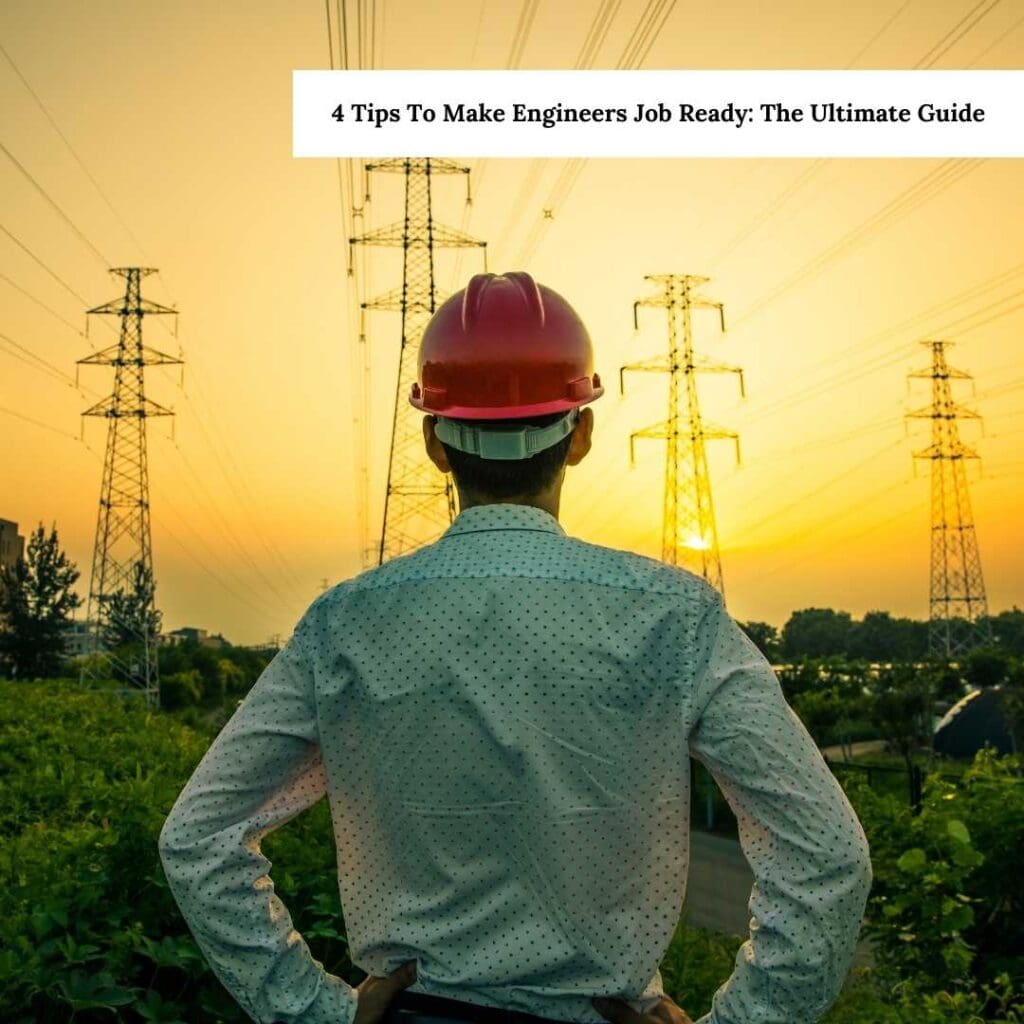 There are many skills that an engineer needs to be job ready. However, not all of these skills are taught in school. In addition, the job market is constantly changing, and what employers are looking for in an engineer may be different from what they were looking for in the past.
Fortunately, there are a few things that you can do to make sure you have the skills and knowledge that employers are looking for. We will share four tips to make engineers job ready. These tips will help you stand out from the competition and land your desired job.
Networking and References
One of the most important things you can do to make yourself job ready is to network. In job searching, "who you know" is truly important. Get to know people in your field, attend industry events, and build up your references list. When employers see that you have a strong network, they will be more likely to hire you. Alumni are a good source of potential job opportunities and typically will go out of their way to help their fellow alumni.
Stay active online and join your local chapter. Face-to-face interaction at Chapter meetings is a good way to network. The National Society of Professional Engineers offers a list of many engineering state societies nationwide.
Build your portfolio
In addition to networking, you should also start working on building up your portfolio. Showcase your best work, and keep it up to date. Your portfolio is a great way to show employers what you are capable of, and it can make a big difference in whether or not you get hired.
Having a portfolio solves two problems at once. First, you're seeing yourself from the proverbial 30,000-foot view, which helps you focus on what makes you stand out. Second, you're giving potential employers a way to learn more about you, even before the interview begins.
Work on soft skills
Soft skills are becoming increasingly important in the engineering field. If you demonstrate strong soft skills, you will be more likely to get hired. Depending upon the job you are applying for, you may need to adjust your resume so that your most relevant skills and experience are highlighted.
List of Soft Skills for Engineers:
Communication (both listening and speaking)
Creativity
Collaboration
Time management
Conflict resolution
Problem-solving
Critical thinking
Attention to detail
Willingness to learn
Empathy
Thinking like an engineer isn't just about having the right technical skills.
Maintain current knowledge
Finally, you must ensure you are keeping up with the latest trends in your field. Employers want to hire up-to-date engineers on the latest technology and trends. One way to do this is to read industry publications, attend conferences, and take courses. Updating your knowledge may be facilitated by digital publications and online learning resources. Still, if you're eager to hear tips on the trade, there's no better way than joining a group with a passion for engineering or building your own community through ongoing networking.
Committing to continuous professional development is critical for all engineers, no matter which branch they work in – that said, taking time out of your career to further your studies can be disruptive. Joining forces with a well-seasoned professional or mentor in the industry who is willing to discuss your aspirations as an engineer will motivate you to find the time for learning.
Engineering is very much in demand, particularly since engineers are used in so many ways in so many industries. Engineers are expected to see seven percent job growth during the 2016-2026 decade, as the U.S. Bureau of Labor Statistics reported. Knowing the best methods for getting an engineering job can make all the difference when the engineering career starts.
By following these four tips, you can make sure you have the skills and knowledge that employers are looking for. By networking, building your portfolio, working on soft skills, and staying up-to-date, you will be on your way to landing the job you want.
Finding top engineering talent is no small task. Identifying, reaching, and attracting the people you need takes a unique approach. The Enginuity Way is an exclusive, patent-pending process with an unmatched success rate.