3 Qualities To Look For When Hiring An Engineer
3 Qualities To Look For When Hiring An Engineer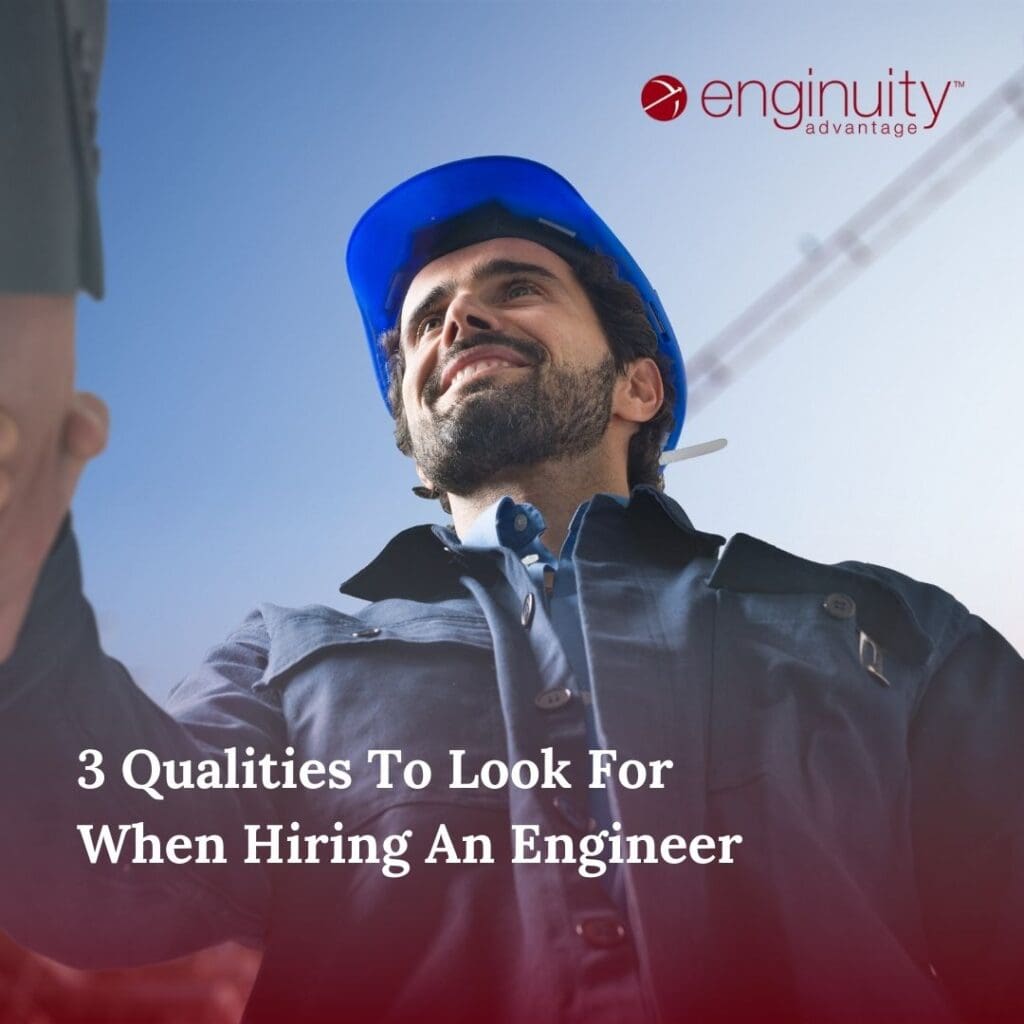 When hiring an engineer, it is important to consider a candidate's technical qualifications as well as their soft skills. Many qualified candidates may have the hard skills required for the job, but the ability to work well with other team members, communicate effectively, and think creatively is what sets the best engineers apart.
Here are three qualities to look for when hiring an engineer.
The Importance Of Hiring A Qualified Engineer
When it comes to ensuring efficient and reliable operations, having a qualified engineer on hand is absolutely essential. Industrial and commercial establishments rely on trained and experienced engineers to create and maintain structures, maintain machines, and ensure optimal operations. Hiring a qualified engineer is essential if you want to maintain operational efficiency and safety. Besides the technical know-how, an engineer's soft skills are vital to their success, not just for individual tasks but for all the tasks they will be expected to carry out. Being able to communicate effectively, think creatively and problem solve, and collaborate with other engineers is absolutely critical. An engineer who possesses all three of these attributes will be more effective in their job than one who does not.
Year after year, engineering jobs are paid the highest average starting salary. According to the U.S. Bureau of Labor Statistics (BLS) engineers have a median annual wage of $100,640, and the engineering field projects to have employment growth of 6 percent from 2020 to 2030—nearly 146,000 new jobs over the next decade.
One thing is certain: engineers will continue to play a major role in shaping the world of tomorrow. The bottom line: it is well worth the time and effort it takes to become an engineer.
The Most In-Demand Engineering Jobs For 2022
With technology becoming more common in our everyday lives, there is an increased demand for engineers who can design and implement these new technologies. Here are some of the most in-demand engineering jobs for 2022:
Civil Engineer
Automation & Robotics Engineer
Data Science and Data Analytics Engineer
Computer Engineer
Project Engineer
Renewable Energy Engineer
Biomedical Engineer
Petroleum Engineer
Software Systems Engineer
Mechanical Engineer
3 Qualities To Look For When Hiring An Engineer
Soft skills don't pop off the paper. Companies vetting engineering talent need to find other ways to evaluate prospective candidates whose skills pass the eye test. Thankfully, our tech-enabled world makes this easier than ever. Zoom calls, phone calls, digital surveying, and more all draw out soft skills.
One of the best ways to select engineering talent with soft skills is to put high-potential candidates in situations that demand soft skills:
Bring them in for a meeting with collaborative department heads to see how they interact.
Invite them to sit in on a meeting or review a recorded meeting and take notes.
Prompt open-ended questions that encourage non-technical thinking.
Here are three soft skills that you should keep an eye out of:
Communication: One of the most important qualities of an engineer is their ability to communicate and work with other team members effectively. Look for candidates who have strong listening skills and the ability to clearly explain technical ideas to non-technical people. If a candidate is able to simplify complex concepts in a way that is easily understood, they are likely going to be a great asset to the team. The engineers that translate these technical details to resonate with clients will contribute most to their employers. This soft skill also pays dividends with other less technical departments within your organization.
Problem-Solving: Consider framing your interview in a manner that clearly illustrates a candidate's ability to solve problems. A good engineer should be able to identify, understand and solve complex problems quickly and efficiently. It is important that the engineer you hire is able to think outside the box and consider all possible solutions. They should be able to utilize their technical skills to analyze and investigate problems and come up with effective solutions.
Collaboration: In many cases, an engineer will be expected to work with other team members in order to achieve the goals of a project. You should look for candidates who are able to think and work collaboratively, have the initiative to take on additional responsibilities, and can effectively negotiate and mediate any clashes or disagreements.
When hiring an engineer, it is important to consider both their technical qualifications and their soft skills. Having a qualified engineer on board with strong communication, problem-solving, and collaboration skills are essential. By looking for candidates who possess all three of these qualities, you will be able to find the right engineer for your team.
At Enginuity Advantage, our experienced recruiters can help you find the top engineering talent you're looking for. Contact us today to learn more!