Tips for Forming a Successful Relationship with an Engineering Staffing Agency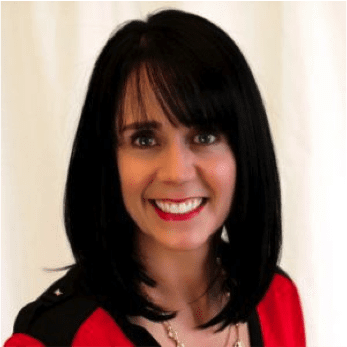 As many of you know who are hiring in this market, finding Engineering talent to add to your team is a challenge. Despite your best efforts to hire on your own, it is sometimes necessary to enlist the support of, and partner with, an Engineering Staffing Agency.
With over 20 years in the recruiting business and with eight of those as the Co-Owner/Founder of the Staffing Firm Enginuity Advantage and Advantage Staffing Group, I've had a lot of experience and have dialed in on some key points that are factors in whether your relationship with your recruiting firm is successful or not, which gives me some great perspective to share.
We know from experience that many of you have had less than favorable experiences working with with Staffing firms in the past. Some of you have worked with firms that have sent employees your way that don't have the right kind of engineering or technical background, and others of you have worked with firms that are poor communicators, have slow response time, or just cost too much for what you get. We hear these kinds of stories daily when meeting with our prospective clients.
The bottom line is that not every firm is right for every company, just like not every employee is right for every company. It's important that you're clear about what you need out of the relationship.
Here are some key points to be looking at when selecting and/or working with a Engineering Staffing Firm or Agency:
Expectation Clarity
It's important that you have a clear understanding of what you need out of the partnership with the engineering staffing agency and what your expectations are. If you've had any relationships with recruiting firms in the past, analyze those experiences to determine what worked and what didn't work so that you can convey it clearly when you sit down with a prospective staffing partner.
You should be asking yourself the following questions:
Ideally, what do you want the process to look like as compared to your frame of reference?
How do you want to communicate? What method, how frequently, etc.
What's your timeline for getting the position filled?
Position Clarity
I've said it before and I'll say it again: it's so important that you're very clear about the position you're hiring for. This will set up the search and relationship with the staffing partner you select for success. What are your must haves? What are you willing to make concessions on? What are the attributes of the person you want in this role? How will you measure their success? It's critical you know the answers to these questions before you engage with a staffing firm.
Tips for Success
Make sure the recruiting firm/agency you're considering has the engineering recruiting and placement experience you need, and make sure they have a proven track record of success.
Analyze whether you are the best person to head-up the partnership. Do you have enough time to commit to the search process? Responsiveness is key when working with a staffing partner.
Determine who on your team should be involved in the process and who the staffing firm may need access to for questions or to help them to best serve your hiring needs. The more committed everyone is to the process, the quicker the turnaround time and the better the overall outcome.
Allow the engineering staffing agency to best understand your company's culture by allowing them to meet with other employees in the department, interview leadership, and tour the facility. This is paramount to a successful partnership. It may take a little more time up front, but the results will be more than worth it in the end.
Be sure that the timing is right. If you are certain of your needs, be ready to pull the trigger when top engineering talent is presented. The best firms will invest a lot of time, energy, money, and resources into finding you the most qualified talent. If you drag your feet and as a result lose out on a top candidate they've presented, they might be gun-shy if you look to them for their services in the future.
Be cautious of working with multiple staffing firms. While intuitively you may think that this will increase your odds of finding the best candidates, ultimately you may end up hurting the process and slowing things down. Also, a staffing partner is only as committed as you are. They work with and prioritize their jobs based on the commitment level of their clients. If you're working with multiple firms, they are less likely to be putting as many resources in on your search versus a client that is solely relying on them and very engaged in the process.
Interview the Staffing firm like you would interview an employee. You should be looking at your relationship with the staffing firm you choose like they are part of the team, so have a similar vetting process. Use the same principals of hiring slow and firing fast that you would when hiring an employee on your own team.
Lastly, make sure you're setting everyone up for success. While the staffing firm's job is to get top talent in front of you for selection, ultimately the decision is yours. While they can guide and advise, it is your job to select the candidate who best fits the needs of your business. It is also your job to retain that new employee. Be sure that you have good processes in place for onboarding, training, and continued support.
If you're interested in learning more about forming a successful relationship with an engineering staffing agency, check out Episode 19 of The Absolute Advantage Podcast where my business partner, April Taylor, and I discuss the topic in depth.
I hope that with these tips in mind, you'll be able to begin forming successful relationships with recruiting firms.
— Kelly