Resume Advice – Screened In or Screened Out?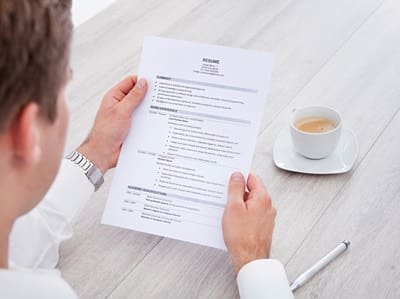 Your resume is either being screened out, or it can serve as a ticket to a job interview. Today, we will only review one section of your resume – yourCareer Summary. Employers are not going to take time to figure out what type of opportunity you are seeking. They are also not going to read a four or five page resume or CV to see if you have the experience, skills and credentials needed. The top portion of your resume in prime real estate! Make sure what's written can really capture the hiring managers attention within the first six seconds of reading.
If they are using an automated system or parser to screen your resume, only the top 1/3 of your first page is even being scanned for keywords. Imagine if your resume is the barricade between you and your career! Take time to read job postings that interest you and identify KEY WORDS being used. Those are the keywords that should be included in your Career Summary.Your Career Summary should help hiring authorities envision you as a fit for their position and entice them to call you for more information.
To your successful career search,The team at Enginuity Advantage, LLC