Recruiting Engineers: 5 Mistakes Most Companies Make During the Process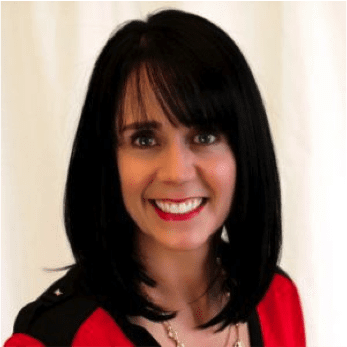 I've had the honor of being involved with recruiting engineers for hundreds of companies who were seeking to hire over the last 20 years. That experience has helped me uncover and identify five common and recurring mistakes companies tend to make when recruiting engineering talent.
I am sharing the list with you so you and your team can sidestep these pitfalls and make your recruiting process as efficient and effective as possible.
Mistake #1: Not Being Clear About Who and What You Want
You MUST have clarity about what you're looking for when recruiting engineers so you can see it when it shows up. This goes beyond just the role of the position, competencies of the role, technical ability, and the result outcomes you want. You need to be clear about what attributes and character qualities are necessary in order for your candidate(s) to gel with your existing team.
Don't get me wrong — technical skills are important especially for engineering roles. But, I would argue that culture and team fit are as, if not more, important.
We encourage all of our Enginuity Advantage clients to brainstorm a list of 20 attributes and then narrow the list to 10. You need to get crystal clear about what's most important for you and your company. Once you've narrowed the list, hire for attributes backed by skill – this is a real shift for most companies – usually it's the other way around, you read resumes looking at their skills, what school they went to, etc. But these are not leading indicators regarding how they will perform once inside your organization as much as their attributes.
This mistake is so expensive to an organization that I devoted some of the discussion within Episode 9 of our Absolute Advantage Podcast to the topic. You can find it here.
Mistake #2: Not Being Clear About What Your Candidate Wants
Some companies are so used to posting a job that someone on their team is appointed to literally post the job description — verbatim. Those days are long gone if you're looking to attract top engineering talent.
You need to understand what's important to your top candidates so you can communicate how your company aligns with their greatest interests. Top engineering talent will typically be attracted to the people ALREADY working at your company. They will want to collaborate with other great engineers. They will want a challenge, great projects, and opportunities that push them.
Can you deliver that?
If yes — address each area within your communications about your open position.
Mistake #3: Overcomplicating or Drawing Out the Recruiting and Hiring Process
Engineering candidates aren't interviewing exclusively with your company. The employment market is red hot and top-talent goes fast. But, this doesn't mean you should make snap decisions.
This simply means you need to have clarity about what you and your organization want and need — BEFORE — heading into and interview. Having clarity in advance will help you move through your process quickly so there is no need to drag it out over seven interviews and several weeks.
Be ready to pull the trigger when recruiting because top-talent will not wait in today's market. You WILL lose out to your competitors if your drag your feet and give your candidates the impression that your protracted process is a glimpse as to what it is like to work with your team.
Mistake #4: Not Understanding that Recruiting Engineers is a Courtship
Everything you do from the first interaction with your candidates says something about your company. Recruiting is a courting process. Just as you're learning about them, they are doing their research and learning about you, too.
From the branding of your company, to your interactions, it all paints a picture of what your candidates can expect if they accepted a position at your company. I've seen deals fall through because of the impressions a company made without even knowing what was happening.
For example, taking too long to make a decision can worry a candidate and gets them thinking – "Does it take this long to make a decision with everything?" Or, "Is this what I can expect when trying to get anything accomplished?"
Another concern is not following-up with what you committed to. The adage of "Say what you mean and mean what you say" holds true here. If you don't follow through, your candidates will get spooked quickly. Your integrity will be questioned and that is not the best way to begin a new relationship.
Bottom line: if you say you're going to do something, do it. Just like you would during a courtship.
Mistake #5: Offering Below Market Compensation Packages
Again, it's a challenging environment for recruiting engineers. The market is hyper competitive — so when you do find a candidate who is a great fit for your team — don't make the critical mistake of undervaluing the talent of your desired candidate.
Instead, do your homework and get a clear understanding of your market and industry so you can offer a competitive compensation package. Don't play negotiation games. Not to say that it's all about the money, but it's an important factor, and one you must consider prior to beginning the interview process. Otherwise, you will look unprepared in a competitive market.
If you and your team value top talent correctly up front, and gain clarity about what you want before kicking off the process, then you will be able to avoid these expensive mistakes and make a compelling offer aligned with the value a candidate can add to your company.
Hope that helps.
— Kelly